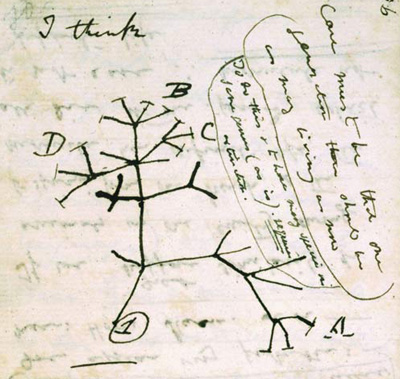 Today Charles Darwin's "On the Origin of Species" celebrates its 150th birthday. November 24th, 1859 this incredible work of scientific research saw its first publication.
Intense debate still surrounds this publication, both in the scientific and religious communities. On the Origin of Species is not the be-all and end-all of evolutionary study. There is still so much we do not know, and still more that we likely never will. It remains a fantastic building block for evolutionary theory.
I want to give Mr. Darwin some posthumous thanks for his bravery and brilliance.